I bought these last week. I hope I do not have to replace all of my blueberry plants.
If I do, here is 2.
I also started grapes last year from cuttings off of my sister's plants. I hope they come up this year. Here are a couple to add to them.
Here is a picture of my Cosmos garden taken in 2012. Yes it is wild and wooly, but the humming birds love it. I can't wait till I have them growing again.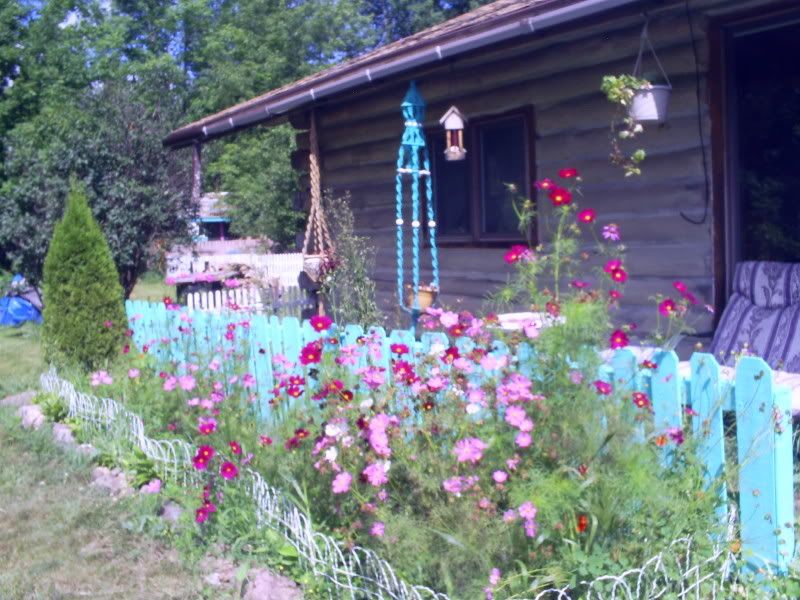 This is my scare crow (Huey The Swamp Child). He really does work to keep the deer out of the garden. I tie foil pie pans onto him and they make noise when the wind blows. One time Alan saw a stag deer in the driveway looking at him and the garden. The pie plates started making noise. The deer let out a loud snort then ran off. hehe Get'em, Huey!
I am adding lots more scare crows this year. If the ground ever thaws out.